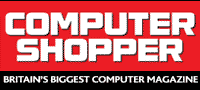 DCViews is one of the web's primary resources for the digital photographer.




It includes an extensive collection of product reviews as well as up-to-date news reports on all aspects of digital photography.

It also has plenty of information to help you get the most from your camera by teaching you the tricks of the trade.

The tutorial section is vast. If you want to understand the basics of photography such as depth of field, exposure values (EVs) and focal length, or you're making the transition to digital and want to know the difference between different file formats or between optical and digital zoom, or you want to read up on nature photography, you'll find help here. There are also links to lots of third-party tutorials.