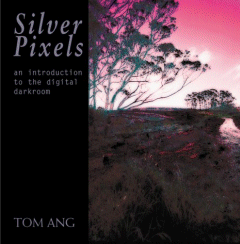 What is digital photography?" and "What's in it for me?" This book takes the reader through the ins and outs of the latest camera technology and expertly answers these questions and more.
Using brilliant photographs and clear explanations, Silver Pixels compares conventional and digital photography, showing the new world of effects that can be as subtle or extreme as desired, produced in black-and-white or in color. Technical sections cover equipment, the central component of resolution, color reproduction, output to print, and scanners.
An extensive glossary and relevant tips on the World Wide Web are also included.