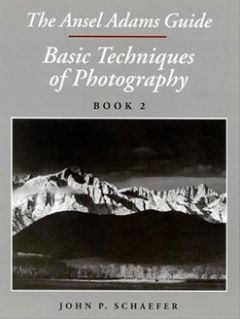 Schaefer has taken on a major task in reworking the material to reflect changes in equipment and materials while maintaining the thoroughness, attention to detail, and spirit of the Adams' series. I feel that he has succeeded nicely.
While a lot has been borrowed directly from the previous work there is also much new material and the format itself has been changed substantially. The book now opens with a thoroughly enjoyable, albeit brief, history of photography before getting down to business…
Although targeted at a bit different readership than its predecessor, An Ansel Adams Guide: Basic Techniques of Photography, Book 2 is a good read and destined to become as much a classic as the original.