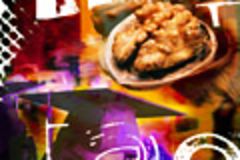 In our digital camera tutorials and digital photography course you will find a wealth of educational information on cameras and photography. Furthermore, we provide you with links to educational sites and other related educational information on the web and elsewhere. The menu on the right shows you all topics in our own elaborate tutorial section.
Clicking an item in the table on the right will give you immediate access to the:
Abbreviations a short description of commonly used abbreviations
The remainder of the selections in this menu provide you access to our extensive, comprehensible and explicatory illustrated set of educational topics.
All topics are arranged in main categories which are sorted in alphabetical order.
The menus on the bottom provide the internet links to:
Tutorial sites a selection of educational sites that merit your visit
Tutorial topics a collection of educational resources on a particular subject
General Photography abstracts and links to books on photography
Digital Photography abstracts and links to books on digital photography