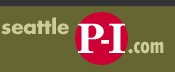 Qbeo, the developer of PhotoGenetics™ has been quietly leaving the digital imaging stage at the end of last year.
As their Internet site www.qbeo.com went silent at the beginning of this year, we got a number of questions on their whereabouts as PhotoGenetics has been an item on our cool tools shortlist for a long time. It turned out that the product is no longer supported as the company stopped its business on November 27, 2001.

Click the logo to read the article by Seattle P-I.com.