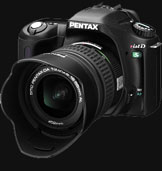 February 3, 2005 - 08.45 GMT
Pentax releases version 2.10 of the Photo Browser & Laboratory software that comes with the *ïst D and *ïst Ds digital SLR.
The Browser updates address the Print function, the Viewing of images, Search function, Help function, and more.
The Laboratory updates address: size of the Preview Window, Improved the speed of processing, changeable compress ratio of JPEG...More.