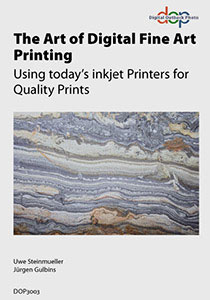 This independent online magazine is fully dedicated to outdoor photography using professional digital cameras.  For all content of this magazine the quality of the photo is a main criteria. This includes composition, message, colors, stories and technique. Digital Outback Photo judges the quality of a photo by its own merits and is not biased by technique or brand.
DOP also publishes several fine e-books.

The Editorial Team
Uwe Steinmueller started his photography in 1973. He is today very much focused on the digital workflow, raw file processing and the printing process. His wife Bettina is more concentrated on the artistic side, and is the toughest critique on their own work.

Seasoned photographers Alain Briot, Paul Caldwelll. Jim Collum and Jack Flesher are advisory members of the editorial team.